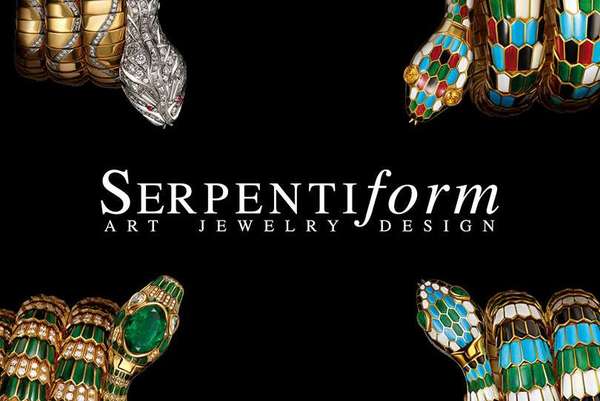 Serpentiform: Art, Jewelry, Design
2018
Hardcover, full color, 253 pages.
The catalog for the Serpentiform exhibition, a survey of the serpent in art, jewelry and design. Organized and sponsored by Bulgari, Rome.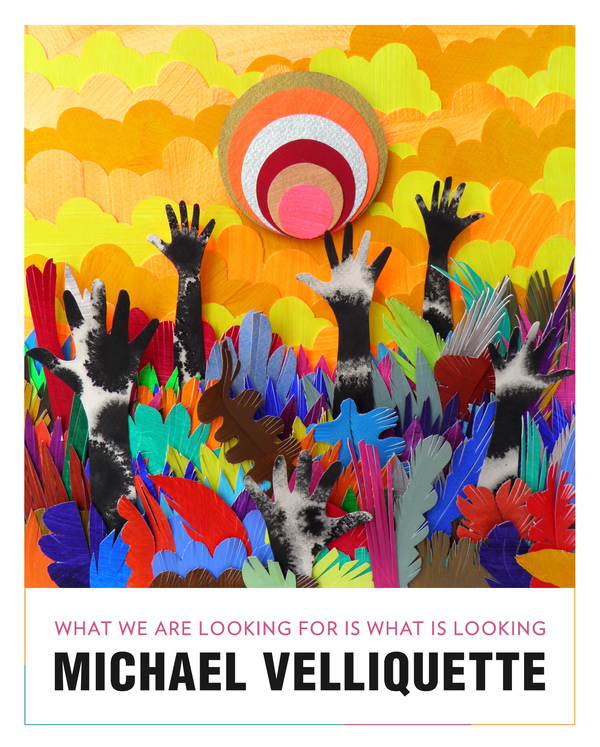 Michael Velliquette: What We Are Looking For is What is Looking
2017
ISBN-10: 1640086692
Softcover, full color, 230 pages.
What We Are Looking For is What is Looking chronicles the artist Michael Velliquette over a five-year period of his diverse and pluralistic artwork production. Including drawings, installations, public sculpture, and works in cut paper.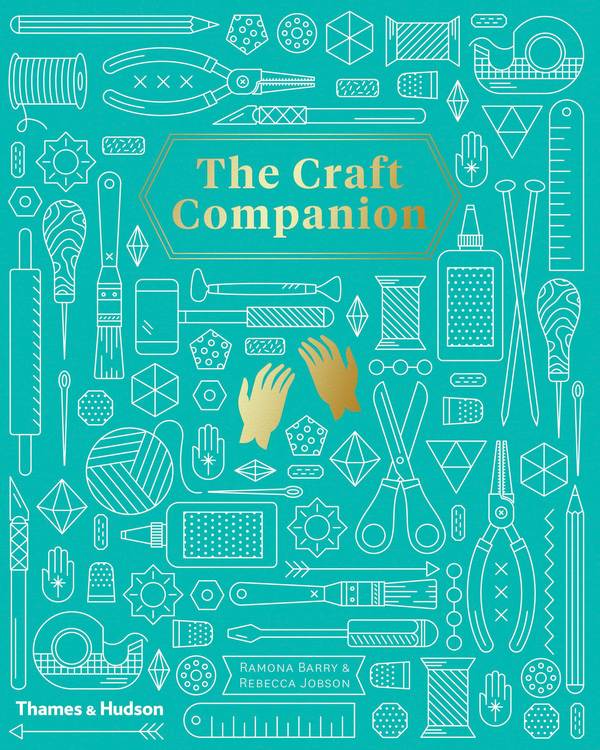 The Craft Companion, Ramona Barry & Rebecca Jobson
2015
Thames and Hudson Australia
ISBN 9780500500521
Once the domain of the domestic, craft has now infiltrated every creative sphere - including food, fashion, fine art and architecture. If this craft renaissance is indicative of a new wave of keen creatives then The Craft Companion is the ultimate guide to navigating the new craft frontiers.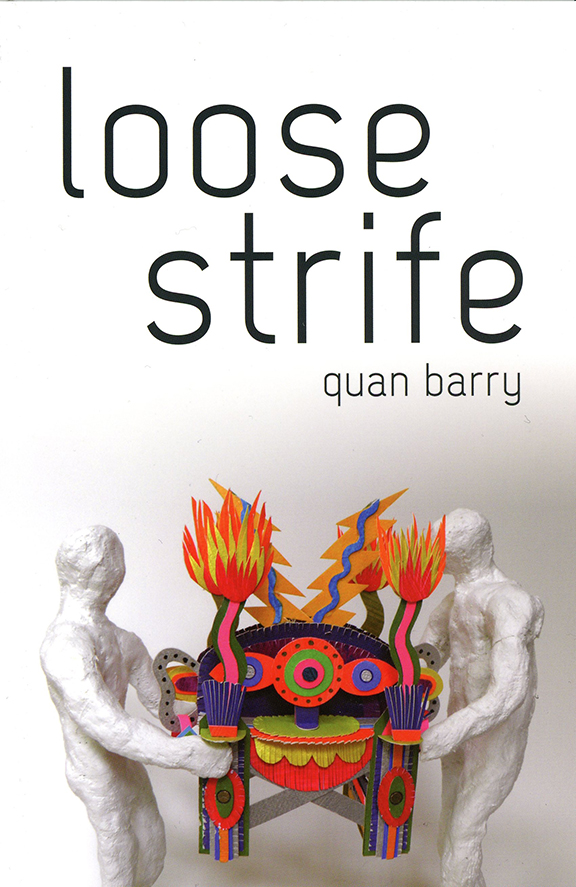 Loose Strife by Quan Barry
2015
University of Pittsburgh Press
ISBN-10: 0822963299
In poems initially inspired by Aeschylus' fifth-century trilogy "The Oresteia," which chronicles the fall of the House of Atreides, Loose Strife investigates the classical sense of loose strife, namely "to loose battle" or "sow chaos," a concept which is still very much with us more than twenty-five hundred years later.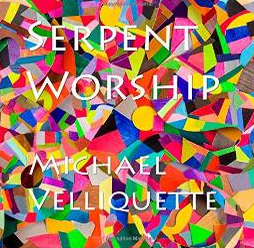 Serpent Worship
2014
CreateSpace Independent Publishing Platform
ISBN-13: 978-1502903600
Serpent Worship is the catalog for Michael Velliquette's solo exhibition at the David Shelton Gallery in Houston, TX. Serpent Worship is a new series of dimensional cut paper constructions by the artist Michael Velliquette. His distinctive works are densely layered, detailed arrangements of cut out shapes from hand-painted and ink-blotted papers. It is a process Velliquette has applied to diverse subjects, image styles, and formal strategies for over a decade. MICHAEL VELLIQUETTE (American, b. 1971) is a mixed media artist known for his works with cut paper. These works engage the nature of matter, sensation, perception, reaction, and consciousness.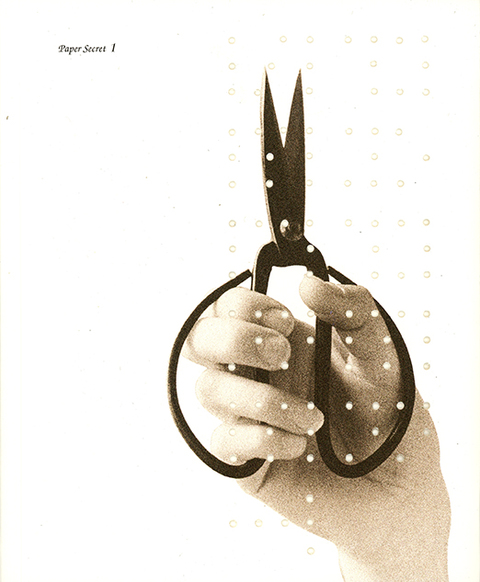 Paper Secret 1 & 2
2014
Hightone Books
Hardcover color pages Folio 228 * 185mm 1/16 Pages: 480
Collecting outstanding works in paper from around the world, Paper Secret 1 & 2 inspires readers through the unlimited creativity of the artists and designers profiled in its pages.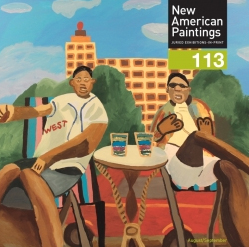 New American Paintings
Midwest Competition #113
Juror: Staci Boris
August-September 2014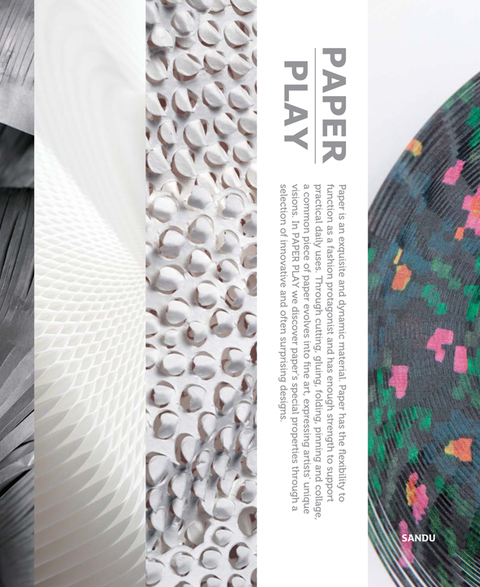 Paper Play
2014
Sandu Cultural Media
185×228mm,Softcover,256 pages,English
Paper is an exquisite and dynamic material. Paper has the flexibility to function as a fashion protagonist and has enough strength to support practical daily uses. Through cutting, gluing, folding, pinning and collage, a common piece of paper evolves into fine art, expressing artists' unique visions. In Paper Play we discover paper's special properties through a selection of innovative and often surprising designs.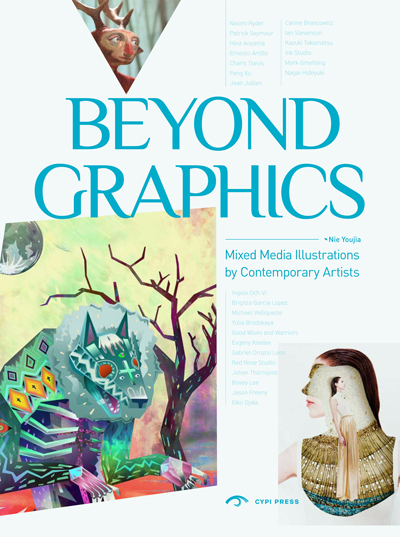 Beyond Graphics
2014
CYP International Ltd.
210 mm × 300 mm, 260 pages, 500 illustrations
Following the critical success of "Illustrators In & Out: What Moves Them and How They Move Art," this book invited 30 new artists to present cutting-edge illustrations in a wide range of styles, alongside their commercial applications. The illustrations and artist interviews focus on how the client's needs influence this form of artistic creation. Through these interesting and wonderful illustrations, the reader can see not only the artist's drive for personal expression but how this is deftly combined with the needs of business.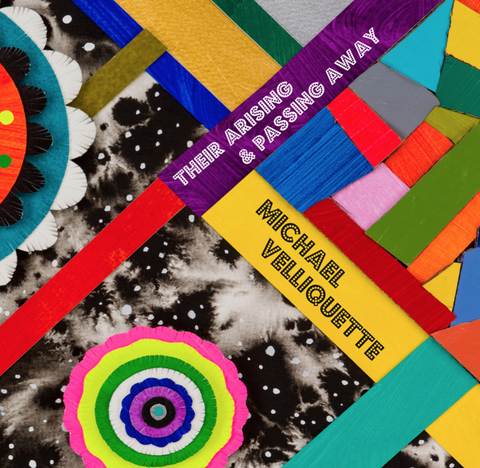 Their Arising & Passing Away
2013
CreateSpace Independent Publishing Platform
ISBN-13: 978-1492855910
"Their Arising and Passing Away" is a survey of the recent art of Michael Velliquette, and a followup to his monograph "Lairs of the Unconscious". Velliquette's sculptural cut paper constructions insist on a new spiritual vocabulary, combining aspects of early 20th century formalism and contemporary sensibilities about the handmade with the visual lexicon he has developed over the past decade. Velliquette's vocabulary is bright, dense and ornamental, punctuated with recurring motifs such as hands, eyes, flowers, planets, mandalas and goofy, smiley faces. Velliquette introduces gestural and accidental abstraction to these new works, creating moments both subtle and energizing when contrasted with the more tightly controlled areas. Working from background to foreground, their successive layering creates elaborate dimensional strata. In addition to his work with cut paper, the catalog also survey's his recent mixed media sculpture, installations, and works on paper. With essays by Sara Krajewski, Evan J. Garza, Hamlett Dobbins and Marc Mitchell.

Signed copies available: velliquette@gmail.com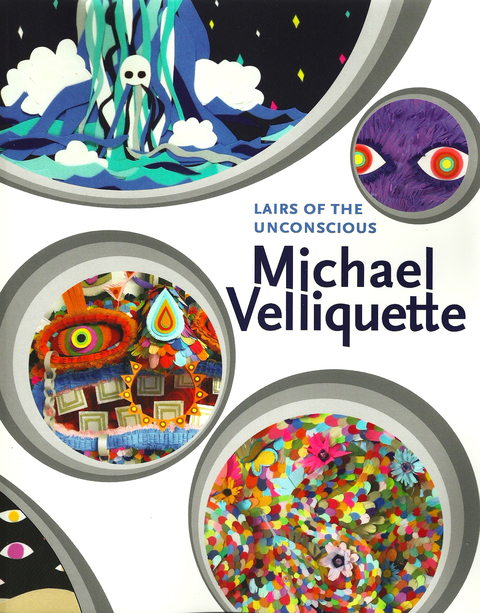 Lairs of the Unconscious
2011
Devibook
ISBN-13: 978-0982982327
Lairs of the Unconscious is an early career survey of the contemporary artist Michael Velliquette. Working across varied media such as installation, paper sculpture, drawings, and ceramics, Velliquette takes inspiration from sources that include dreams, spirituality, world myths, and the occult. This 250 page, hardcover book contains more than 200 full color images along with four essays on the narrative themes and formal trajectories in his work. Michael Velliquette was born in 1971 in Sandusky, Ohio and currently lives in Madison, WI. He is represented by DCKT Contemporary in New York, NY, where he had a solo exhibition in the spring of 2011, as well as the David Shelton Gallery in San Antonio, TX. Velliquette was featured in the group exhibitions "Slash: Paper Under the Knife" in 2009 at the Museum of Arts and Design in New York and "Psychedelic: Optical and Visionary Art Since the 1960's" in 2010 at The San Antonio Museum of Art. "The apocalyptic, the mythic, and the decorative are spoken through a method that embraces, by turns, compulsion, ritual, and the fanciful." -Michael Jay McClure, from Lairs of the Unconscious

Signed copies available: velliquette@gmail.com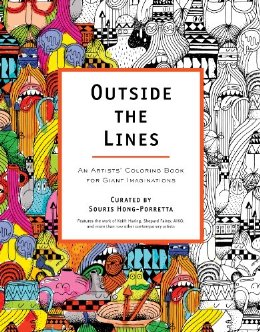 Outside the Lines: An Artists' Coloring Book for Giant Imaginations
2013
Perigee Trade
ISBN-10: 0399162089
For anyone who loves creativity and contemporary art, or who simply loves the joy of coloring, comes Outside the Lines, a striking collection of illustrations from more than 100 creative masterminds, including animators, cartoonists, fine artists, graphic artists, illustrators, musicians, outsider artists, photographers, street artists, and video game artists.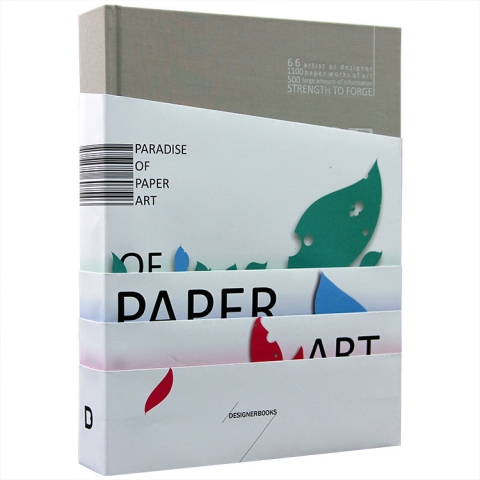 Paradise of Paper Art
2013
Designerbooks, Beijing, China
ISBN:9789881607546
PARADISE OF PAPER ART consists of the top of 66 artists of paper art and designers from all of the world. This book gathers 1000 works combined with art and commercial field in 512 pages, which contains not only the marvelous art project, but collects a great deal of paper are items in commercial area. It is a well-designed book and shows you all kinds of paper art design everywhere, which is a good book with the set of practical and collection.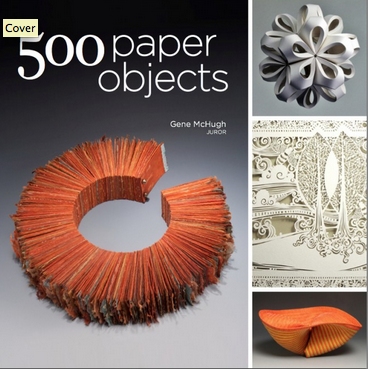 500 Paper Objects
2013
Lark Crafts Books, Asheville, NC
ISBN: 9781454703303
Paper craft is a dynamic medium that's in the midst of a renaissance—and this entry in the very popular 500 series reveals the creative work of today's most gifted and original artists and the limitless potential of the craft. Juried by Gene McHugh, an award-winning arts writer and well-established expert in the field, the book presents a broad range of techniques, forms, and aesthetic approaches, with magnificent examples of origami, kirigami, cutting, quilling, papier-mâché, and casting.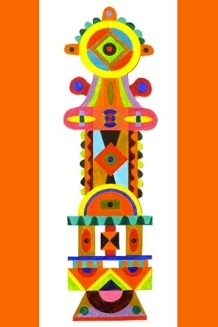 Studies for New Monuments
2012
Studies for New Monuments presents a recent series of gouaches by Michael Velliquette. An accompanying essay by Evan J. Garza describes these new works as "vaguely representational, geometrically abstract forms imbued with symbolic and architectural significance."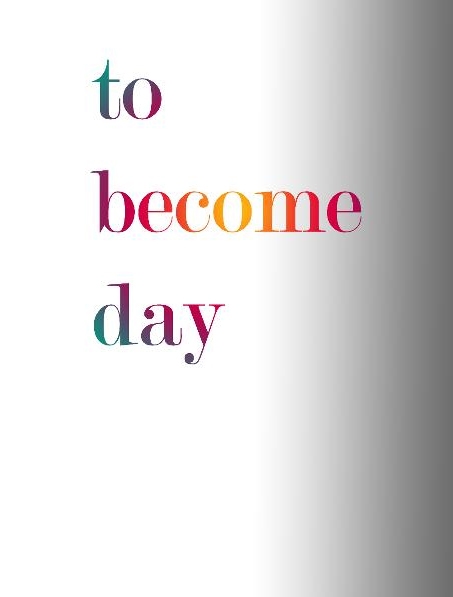 To Become Day
2012
To Become Day introduces new works by artists Joey Fauerso and Michael Velliquette. Fauerso's paintings on historic wallpaper continue her investigations in the depiction of the human body as an intersection between nature and culture, while Velliquette's paper sculptures expand his engagement with ornamental abstraction.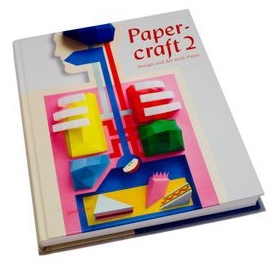 Papercraft 2: Design and Art with Paper
2001
Gestalten, Berlin, Germany
ISBN: 978-3-89955-333-8
With an unparalleled collection of new and groundbreaking projects, Papercraft 2 is an inspiring up-to-the-minute survey of current developments in contemporary design with paper. In addition to more outstanding 3D graphic design, illustration, complex spatial installations, objets d'art, and motion design, the book and free included bonus DVD present work from an even broader range of creative disciplines including scenography, fashion design, and advertising, which have discovered the versatility of this basic material in the last few years. Clearly advancing the handicraft used in earlier pieces, these are setting prevailing trends and inspiring the future evolution of work with paper to even greater creative heights.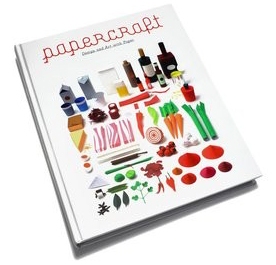 Papercraft: Design and Art with Paper
2009
Gestalten, Berlin, Germany
ISBN: 978-3-89955-251-5
Papercraft is an extensive survey on the insatiable trend of innovative art and design work crafted from paper. It explores the astounding possibilities of paper and gathers the most extraordinary creations – from small objects and figures to large-scale art installations and urban interventions as well as three-dimensional graphic sculptures from a vast spectrum of artistic disciplines ranging from character design, urban art, fine art, graphic design, illustration, fashion, animation and film. The book also includes a DVD with fun DIY printable templates for creating your own paper characters and toys as well as a curated selection of the best stop-motion animations.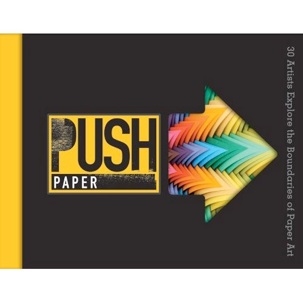 Push Paper
2011
Lark Crafts Books, Asheville, NC
ISBN: 9781600597886
Innovative, interesting, exciting: the work gathered in PUSH Paper--part of a stunningly designed new gallery series--is some of the best paper art being created today. Thirty contemporary paper artists, from world-renowned names to talented up-and-comers, all put their own spin on cutting, sculpture, installations, pop ups, paper toys, and more.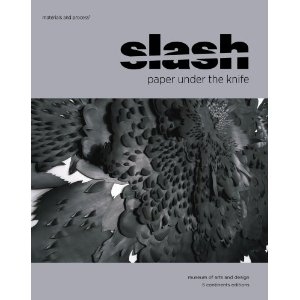 Slash: Paper Under the Knife
2009
Museum of Art and Design, New York, NY
ISBN-10: 8874395299; ISBN-13: 978-8874395293
Eclectic, eccentric and tirelessly innovative, art crafted from cut paper has experienced an exciting renaissance in recent years. Published to accompany a traveling exhibit opening at the Museum of Arts and Design in New York, Slash: Paper Under the Knife examines the resurgence of traditional handcraft materials and techniques in contemporary art and design.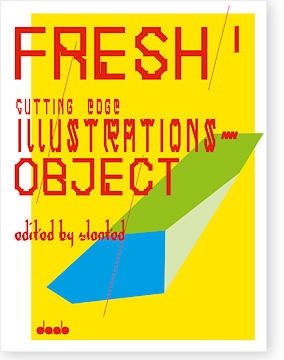 FRESH 1, Cutting Edge Illustrations - Object
2011
Design: MAGMA Brand Design
; Publisher: daab media

ISBN-13: 978-3-942597-06-7
FRESH: Cutting Edge Illustrations reveals a passionate perspective to the field of illustration. FRESH is a compilation of this exciting and limitless movement, and puts together an international collection of different illustrators, current styles and media. It is presented in a series of three volumes: Object, Public and print. From personal to commercial illustrations, from fashion to street art, from two-to three-dimensional approaches - the FRESH series includes more than 1,400 works.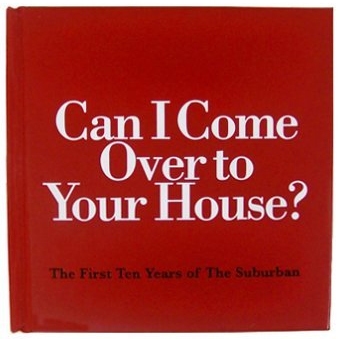 CAN I COME OVER TO YOUR HOUSE: The First Ten Years of The Suburban
2011
The Suburban, Oak Park, IL
The Suburban, Michelle Grabner and Brad Killam's Oak Park based art space celebrates it's 10th anniversary with an encyclopedic compendium of it's long history. Introductory essays by Forrest Nash and Michael Newman & design by Jason Pickleman.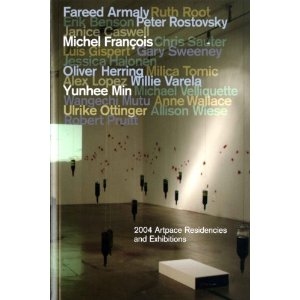 2004 Artpace Residencies and Exhibitions
2009
Artpace, San Antonio, TX
ISBN-10: 1888302011; ISBN-13: 978-1888302011
This catalog chronicles Artpace San Antonio's 2004 exhibition program including projects completed through the International Artist-in-Residence (IAIR) program.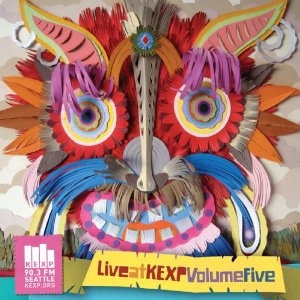 Live at KEXP Volume Five
2009
KEXP, Seattle, WA
ASIN: B002M037XS
Live at KEXP Volume Five is compiled from the best of over 440 live in-studio performances hosted by KEXP in 2009.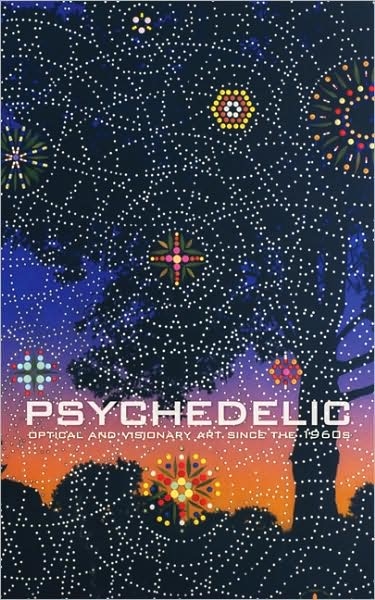 Psychedelic: Optical and Visionary Art since the 1960s
2010
The MIT Press
ISBN-10: 0262014041; ISBN-13: 978-0262014045
This eye-popping book offers a visual history of the psychedelic sensibility. In Psychedelic, more than seventy-five vivid color images chart this development, exploring the art chronologically, from early Op Art through recent work using digital technology. The book, which accompanies an exhibition organized by the San Antonio Museum of Art, includes three essays that set the works in historical and cultural context.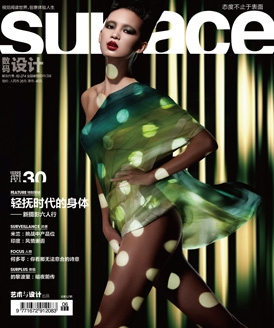 Surface Magazine: China
Issue 29, May 2011
Beijing, China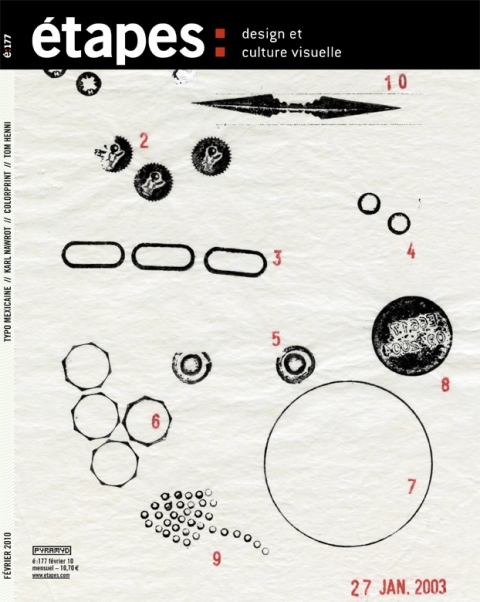 Étapes: Design et Culture Visuelle
Issue 177, Feburary 2010
Paris, France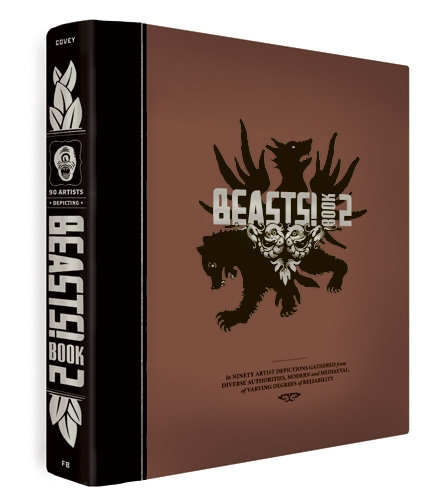 Beasts! Book 2
2008
Fantagraphics Books, Seattle, WA
ISBN-13: 978-1-56097-949-4
In the spirit of 2007's acclaimed Beasts!, editor/designer Jacob Covey has assembled an entirely new line-up of over 90 artists who did not appear in the first Beasts! volume. Like the first book, the deluxe collection includes a Who's Who of the contemporary art world, collectively crafting a menagerie of mythological creatures, monsters, beasts and things that go bump in the night, superbly laid out in breathtaking two-page spreads per beast. Featuring all-new work by over 90 artists.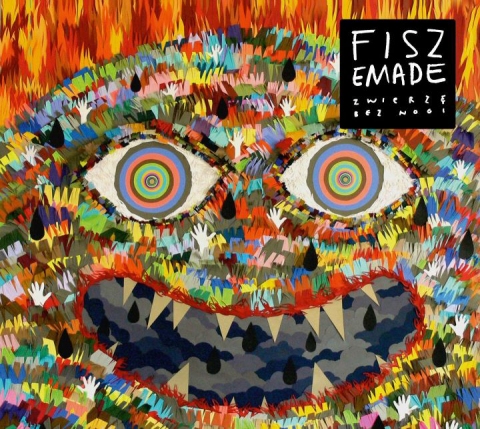 Fisz Emade: An Animal Without Legs
2011
Let's Play Music Management, Warsaw, Poland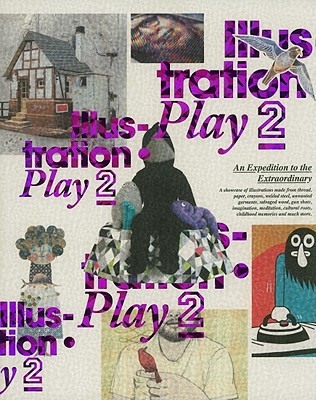 Illustration • Play 2
ISBN 978-988-17328-6-6
Victionary
ISBN 978-988-17328-6-6
From flat drawings and collage, to papercuttings, crafts, sculptures, bas-reliefs and installations, get prepared to experience the course of discovery and a different perspective of seeing through the extraordinary handworks made by the very playful hands of 24 makers from around the world!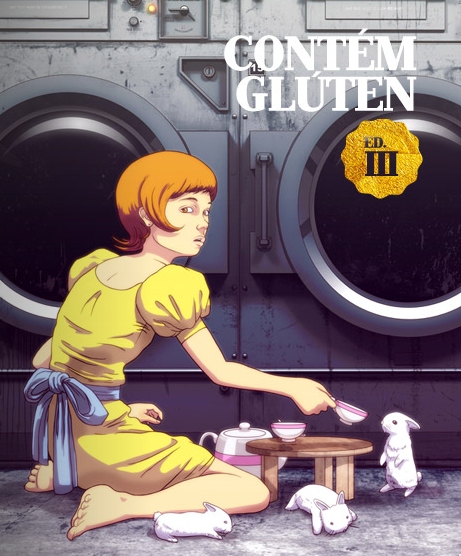 Revista Contém Gluten III
2011
São Paulo, Brazil
Revista abc Design
Issue 29, 2009
Curitiba, Brazil
The abcDesign Magazine is a quarterly publication. It contains the best ideas and the latest facts about the world of design transmitted through materials, articles, and cases of the most sought after professionals in Brazil and the world.